Friday, May 14, 2021: Palmetto State Higher Education Conference
Can't make it during the conference hours? No problem! All educational sessions will be available virtually to registrants. Register by 11:59 pm tonight for access!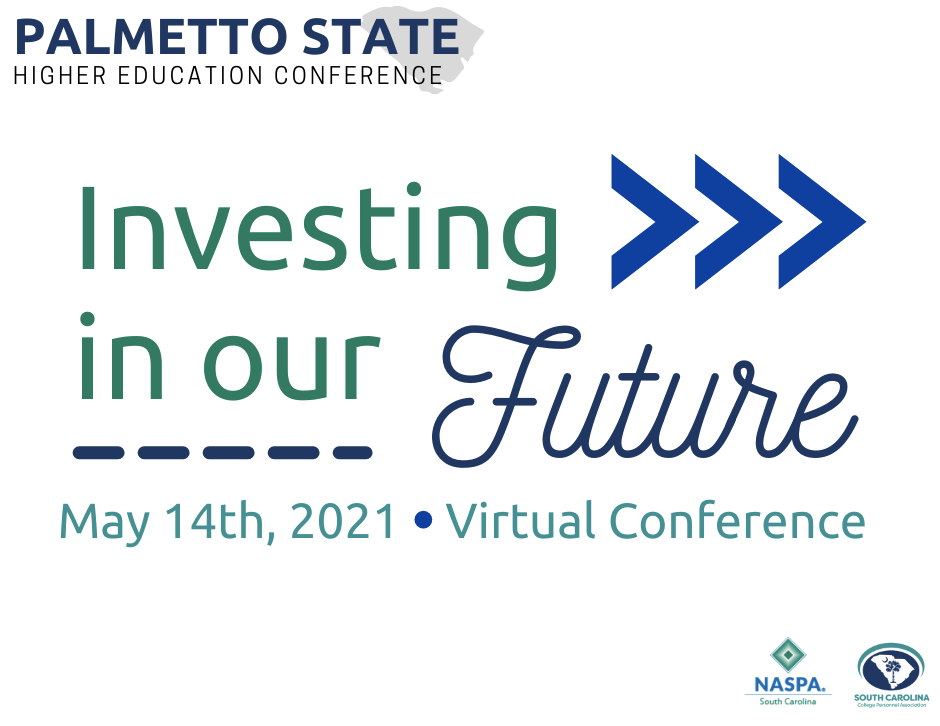 Palmetto State Higher Education Conference: Investing in our Future 
Check out https://www.palmettostatehec.com/ for more information and registration! 
*note: registration is through NASPA portal. You will need to make an account, but do not need to join NASPA to attend. 
Volunteers Needed: Fall 2021 Drive-In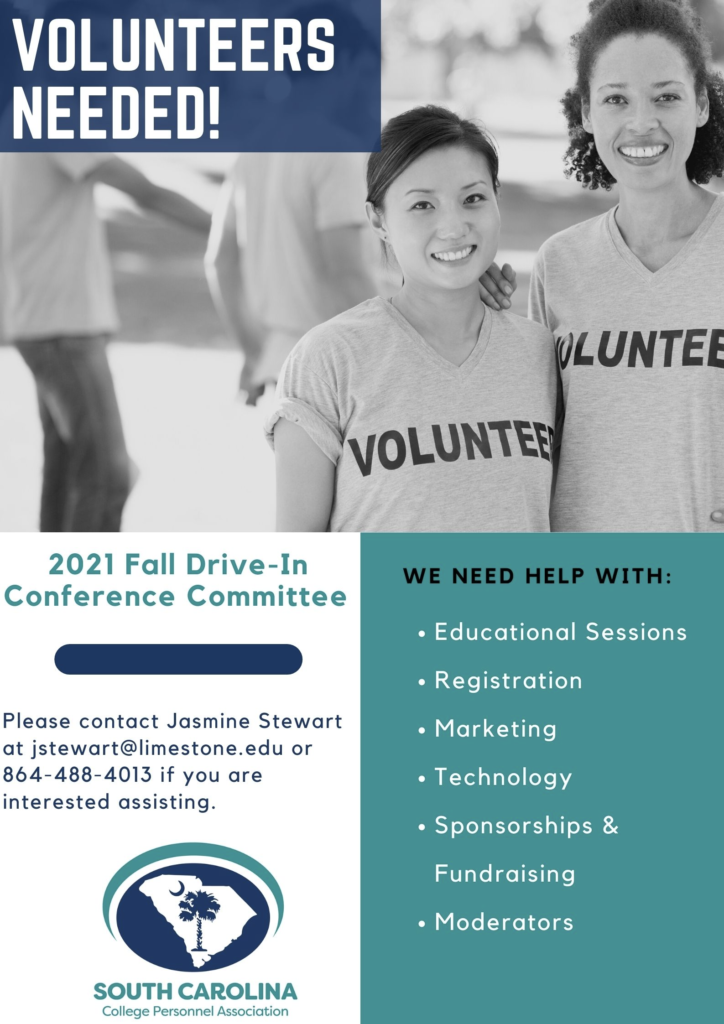 Woke University: Call for Presenters
Interested in presenting and participating in the SCCPA series Woke University? Contact Briahnna Ismail ([email protected]) for more information or to discuss a presentation.